CDR Carl B. Forkner, Ph.D., USN(Ret)
Come join me at the fair! I will be there to help you with any questions you may have on transitioning to the private sector or into a civilian government position. Look me up on Wednesday and let me see if I can help you reach your future goals.
From two of our local Phoenix area organizations dedicated to helping Veterans transition to their next careers:
Join us on February 22 in Phoenix. Open to Veterans and their spouses/significant others! Presented by BestCompaniesAZ, Birdies for the Brave and Career Connectors. This is an incredible opportunity for transitioning military, veterans and their family members looking for a new career. Register now! #veteranhiring #jobsforvets
https://2017militarycareerevent.eventbrite.com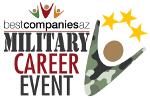 2017 BCAZ Military Career Event
10:00 AM – 1:00 PM (Phoenix, AZ) 

BestCompaniesAZ, in conjunction with the PGA TOUR's Birdies for the Brave®, and Career Connectors presents the 2017 Military Career Event – bringing together Arizona's award-winning, military-friendly companies with Arizona veterans and spouses/significant others.
Attendance is FREE for all job seekers!
 Click here for Tips on How to Prepare for a Career Fair!
Arizona's best employers will be recruiting on site at this 3rd annual event showcasing military-friendly companies with workplace cultures that support the hiring, training and development of veterans. In addition, many have won prestigious workplace awards such as Arizona's Most Admired Companies, Top Companies to Work for in Arizona, FORTUNE 100 Best Companies to Work For® in America, FORTUNE Most Admired Companies, Military Times Best for Vets Employers, or US Veterans Magazine's Best of the Best. 
Presented by:

---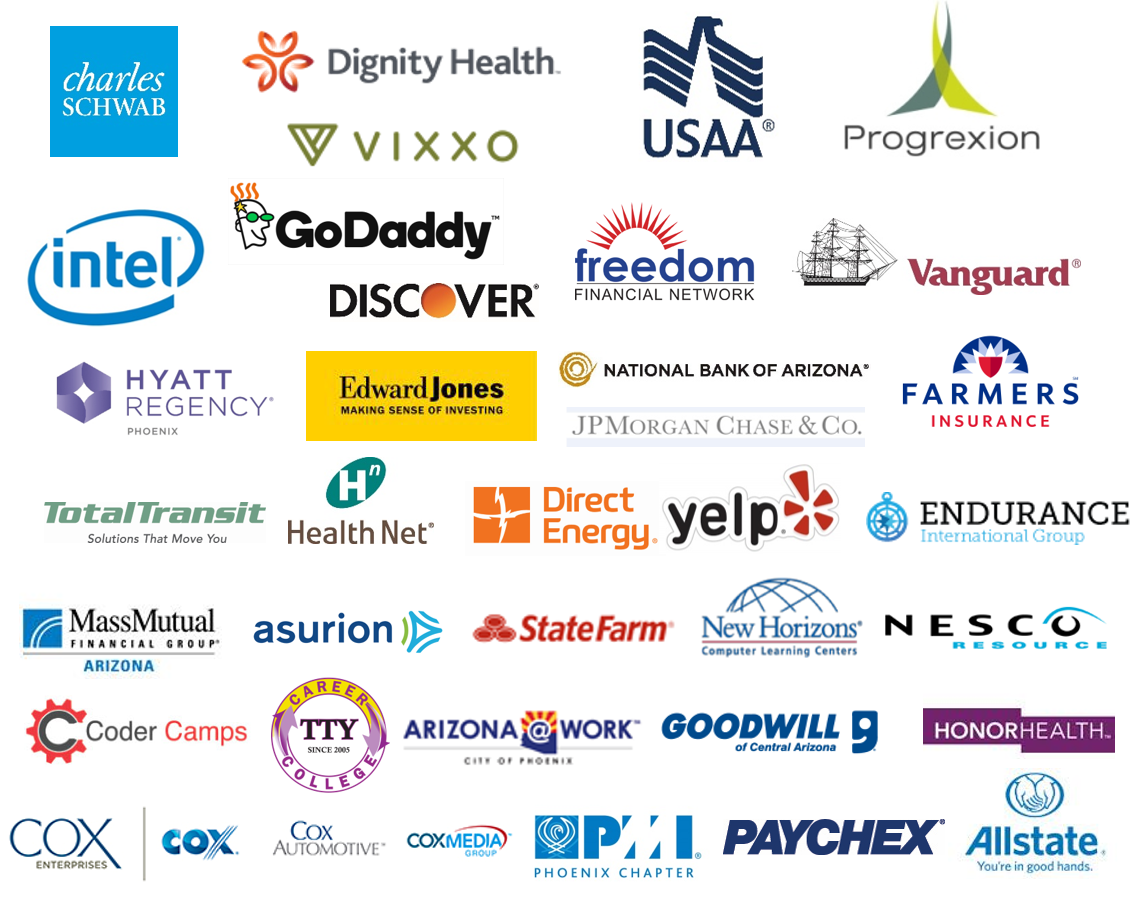 ---
BestCompaniesAZ: Facebook, LinkedIn, Twitter join us on Social Media!
Career Connectors: Facebook, LinkedIn, Twitter
Have questions about 2017 BestCompaniesAZ Military Career Event? Contact Career Connectors
---